Anubis Mask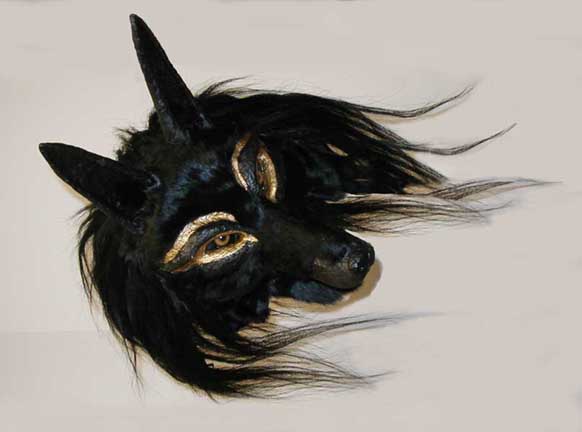 This mask is modeled after Anubis, the ancient Egyptian jackal-headed god of the dead.
The base of the mask is made from plaster taxidermy mache (it's very lightweight and strong), then painted, adorned with a canvas and muslin headdress. I attached the full horsehair mane by hand. The collar is made of thousands of hand-strung individual beads, a mix of solid glass and 14kt. gold-coated pieces.
This mask won the 'Anu-best' award at an egyptian-themed art show in 2005. It was also featured in my June 2005 showing at Crossings gallery in Zumbrota, Minnesota as well as the local Arts in the Park parade.
I can make a custom, high-quality mask for you.
See more of my masks!