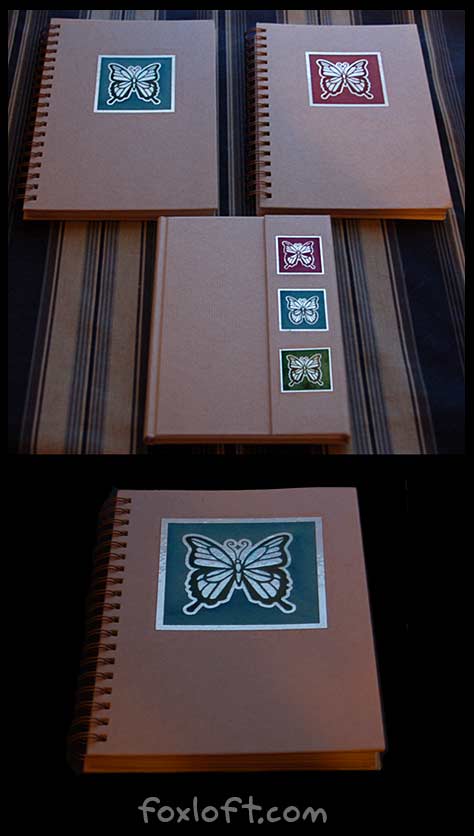 Butterfly Glyph Journals
I have been meaning to create a butterfly glyph design for some time, and the holidays gave me the perfect excuse to do so - butterfly is a strong symbol of personal growth and change and I have multiple relatives just entered or just about entering college right now - so I decided to make them journals featuring this appropriate design.
Each one is hand painted with watercolor and etched with gold foil. The journals themselves are a little smaller than 8 1/2 x 11".
December 2010