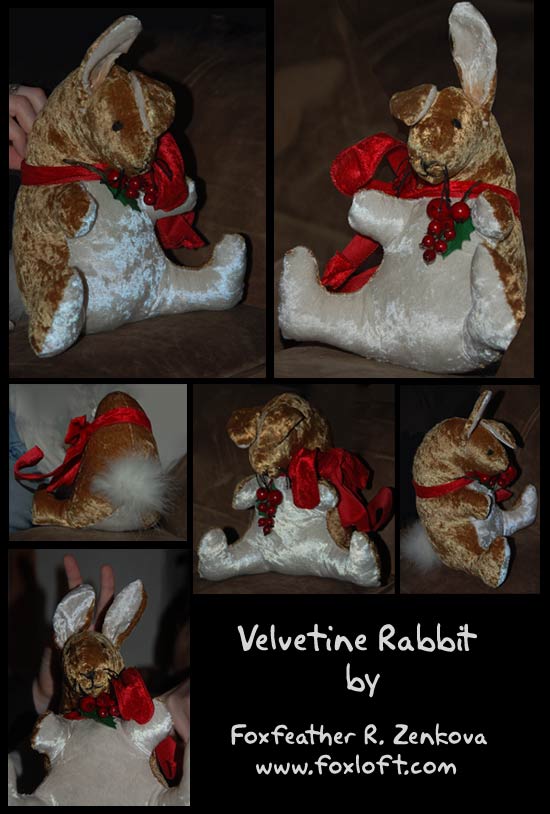 Velvetine Rabbit Collage
I have always wanted to give someone a velvetine rabbit (I loved the story when I was a child and still do), so when I remembered that a good friend of mine wanted one, I decided to get her one for the holidays.
I was amazed to find out, however, that it was pretty much impossible to find an old style, frumpy dumpy velvetine rabbit for sale anywhere! The new ones have been remade to be more detailed and plastic, nothing like the original storybook that always enthralled me. I set off looking for a pattern, and failing finding even that, I made my own based on the original early 1900s illustrations.
This was the end result - my first velvetine rabbit. I love to sew and though I don't have much time for it, I really enjoyed making this little guy. I think he turned out about 11 inches high to the top of his head and he was made from a crushed velvet fabric.
December 2010