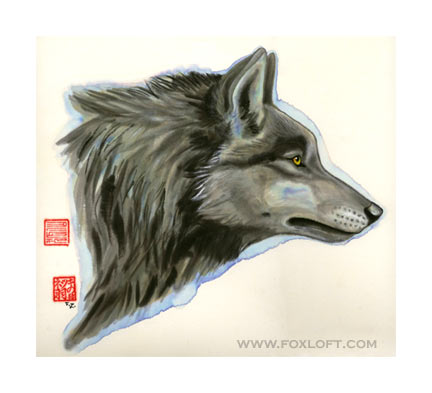 Ghost of the Woods Wolf
A companion piece to my bison painting, 'Plains Ghost'. This wolf is a spirit of the woods, slipping silently through the forests and a guardian of the wild places.

The red symbol is a name stamp, a personal mark of the artist.
September 2018
12" x 12"
Sumi Ink