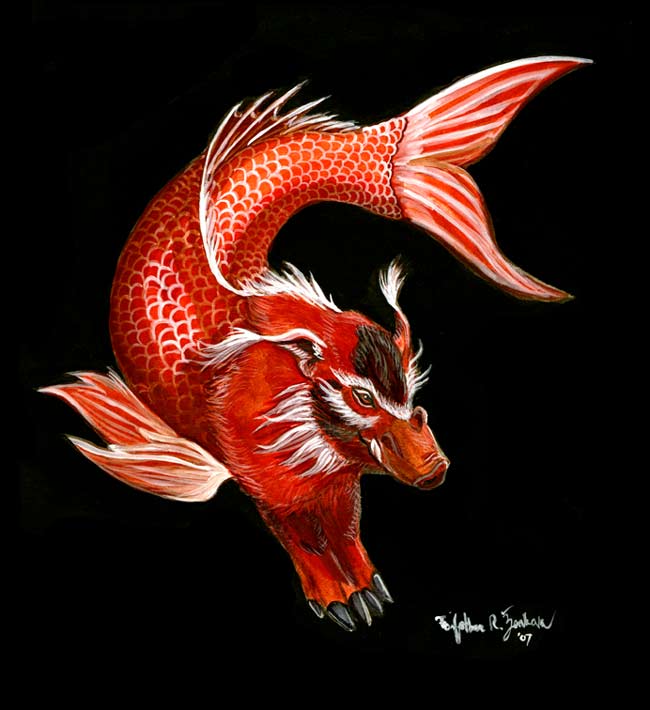 Huskampos - River Hog
I have a distinct affinity for boars (and their other feral relatives), and I got the idea of a sort of boar - hippocampus stuck in my head. This is the end result - a fanciful red river hog / butterfly koi mix.
February 2007
8"x10"
Acrylic on illustration board.