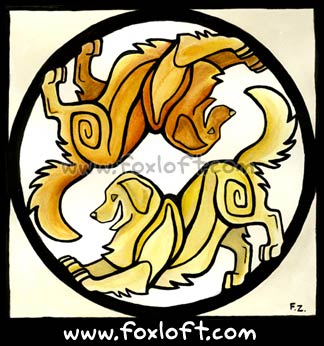 Yin Yang Golden Retrievers
Yin and Yang Golden Retrievers showing off the color variation of the breed - from a light, creamy white to a deep golden-red. Golden Retrievers are an all-around awesome dog, well deserving their popularity as a favorite American breed.
October 2009
8"x8"
Watercolor and India Ink.