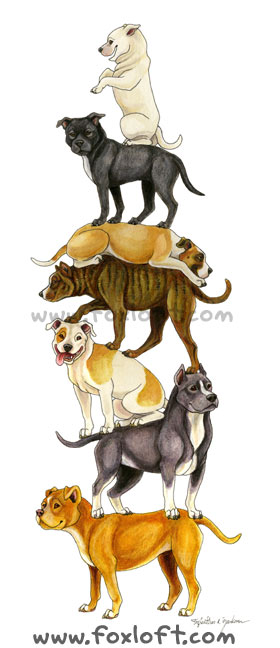 Pit Bull Stack
A whimsical painting from my animal stack series of a 'totem pole' of the dogs commonly known as 'pit bulls'.

Featuring American Pit Bull Terriers, American Staffordshire Terriers, and Staffordshire Bull Terriers in a variety of colors; white, black, fawn, brindle, parti-color, blue, and red-nose red.

July 2013
7" x 14"
Watercolor, ink and acrylic.