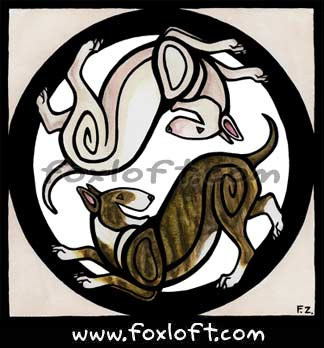 Yin Yang Bull Terriers
"Playbow" - Two bull terriers, a white and a brindle, show off the playful side of this fantastic breed. Bull terriers are one of my absolute favorite breeds - their wonderful, comical personalities and goofy football-shaped heads won me over many years ago.
February 2012
8"x8"
Watercolor, acrylic, and ink.