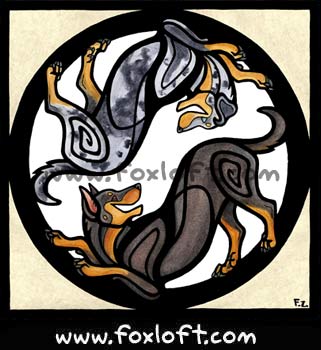 Yin Yang Beaucerons
A harlequin and a black & rust beauceron show off the playful nature of this loyal, intelligent herding breed.
Beaucerons are one of my all time favorite dog breeds and I was so thrilled to create this image! I am owned by a beauce named Marrok and he's the most amazing dog I've had the pleasure of having in my life, for sure.
June 2013
8" x 8"
Watercolor, ink and art pencil.