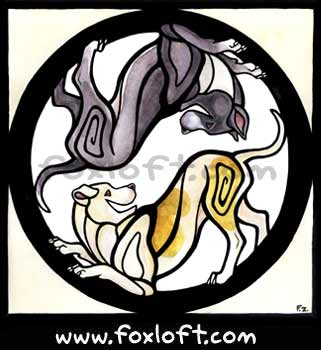 Yin Yang American Staffordshire Terriers
"Playbow" - two Amstaffs showing off the playful nature of this devoted, companionable, loving breed.
American Stafforshire terriers are sometimes called 'Pit bulls' (there are a few different breeds called by that common name - including the American Pit Bull Terrier and the Staffordshire Bull Terrier).
October 2012
8" x 8"
Watercolor and Ink.