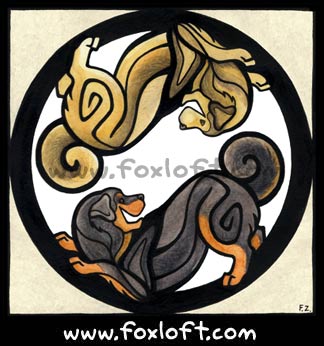 Yin Yang Tibetan Mastiffs
"Playbow". Two Tibetan mastiffs, a Gold and a Black & Tan/Red show off the lesser seen, playful nature of this majestic guardian breed.
I love all dogs, but if I had to pick a single favorite breed, it would be the Tibetan Mastiff. They are amazing dogs with incredible presence. I look forward to working with them someday!

June 2013
8" x 8"
Watercolor and Ink.